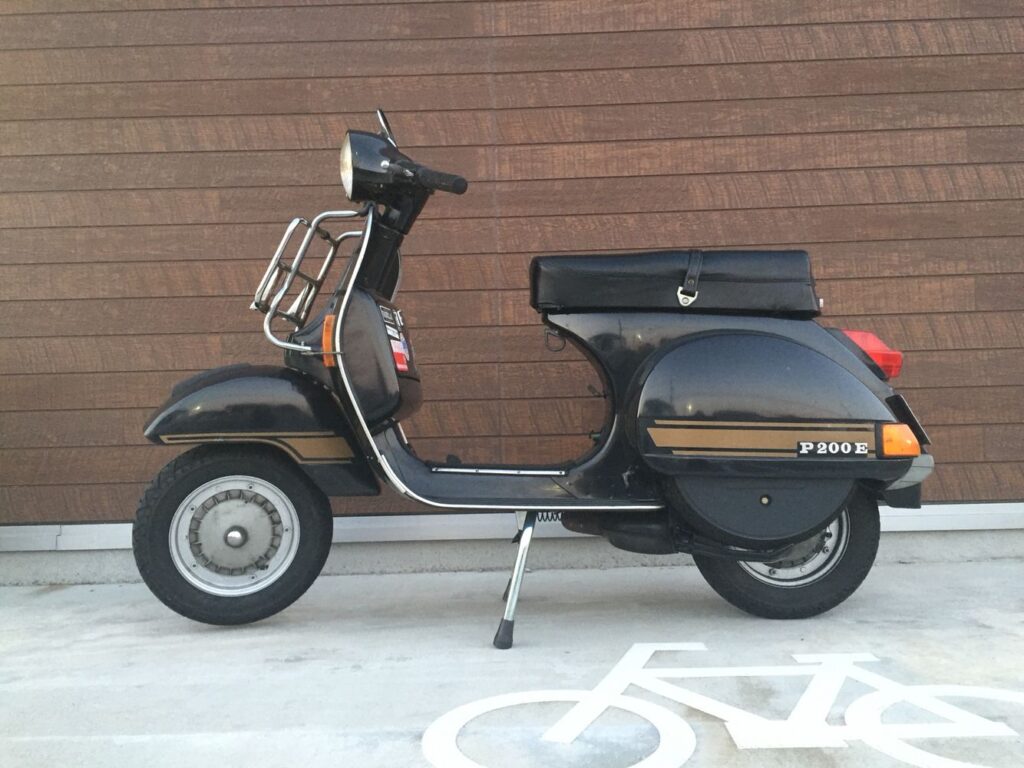 Vespa P200E Specs (1977-1984) VSXIT
The Vespa P200E scooter, known for its classic design and reliable performance, boasts a set of specifications that have contributed to its enduring appeal. Here are the specifications for the Vespa P200E:
Engine:
Type: Single-cylinder, 2-stroke
Displacement: 198.8 cc
Bore x Stroke: 66 mm x 57 mm
Compression Ratio: 9:1
Carburetor: Dell'Orto SI 24/24
Performance:
Maximum Power: Approximately 8.5 kW (11.4 hp) at 6,000 rpm
Maximum Torque: Approximately 16.2 Nm (11.9 lb-ft) at 4,000 rpm
Top Speed: Varies depending on factors such as rider weight and conditions, but generally in the range of 65-70 mph (105-113 km/h)
Transmission:
Type: 4-speed manual
Clutch: Multi-plate, wet
Frame and Suspension:
Frame Type: Monocoque steel
Front Suspension: Telescopic fork
Rear Suspension: Hydraulic shock absorbers
Brakes:
Front Brake: 8-inch drum brake
Rear Brake: 8-inch drum brake
Tires:
Front Tire: 3.50 x 10
Rear Tire: 3.50 x 10
Dimensions:
Length: Approximately 1,790 mm (70.5 inches)
Width: Approximately 740 mm (29.1 inches)
Height: Approximately 1,055 mm (41.5 inches)
Wheelbase: Approximately 1,270 mm (50 inches)
Seat Height: Approximately 780 mm (30.7 inches)
Dry Weight: Approximately 97 kg (214 lbs)
Fuel:
Fuel Capacity: Approximately 8.5 liters (2.2 gallons)
Fuel Consumption: Varies based on riding conditions, but typically around 70-80 mpg (30-34 km/l)
Other Features:
Kick-start mechanism
Manual transmission with four gears
Classic Vespa design with iconic front "V" emblem
Under-seat storage compartment
Electrical system with battery, lighting, and horn
Please note that specifications may vary slightly based on the year of manufacture and regional variations. These specifications provide an overview of the Vespa P200E's key features and technical details, showcasing its blend of classic aesthetics and practical performance.
Please check out the VIN decoder HERE if you have any questions about the year
Any comments Contact Me